Manager at BNDES Bank and alumnus EBAPE, Eduardo Bizzo produced an outstanding article on transparency of forest governance, featured in a high-ranked publication (A1)
English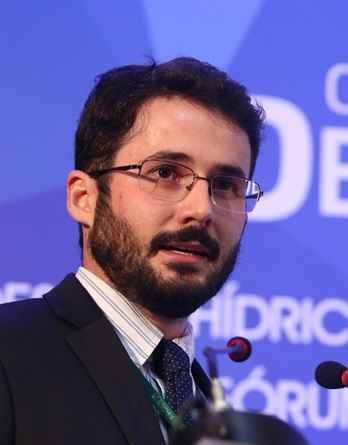 The article "Forest Governance without Transparency? Evaluating state efforts to reduce deforestation in the Brazilian Amazon" by graduate of the Professional Master's in Public Administration (MAP) *, Eduardo Bizzo advised by EBAPE professor Gregory Michener, was published in one of the main journals on environmental policy, Environmental Policy and Governance.
The article conducts an important analysis on the transparency of information by Brazilian government on the fight against deforestation of the Amazon Rainforest and complements the existing literature, pointing out new findings about the obstacles hindering the impact of the actions implemented to protect the forest, which is considered mankind's natural heritage. 
Eduardo´s study sets the precedent for new lines of research on environment and transparency and shows that government's commitment to disclose its actions to reduce deforestation leaves many loopholes, limiting the results.
The published article is based on the dissertation Eduardo produced during his master's. It concludes that the loopholes left by government in transparency make it impossible to evaluate forest governance, considering that transparency of information is essential to lead sustainable and long-term advances in conservation and forest management.
Eduardo emphasizes that having completed the master's degree at EBAPE was of great importance to increase his technical competence in his area of activity, as well as stimulating him in the production of knowledge about public policies and management.
"The excellent faculty of the School and its recognized tradition and academic quality were decisive for me to choose the EBAPE master's degree" he added.
Eduardo Bizzo is alumnus EBAPE and manager at the Pubic and Socio-Environmental Management department of the Amazonia Fund, an initiative of the National Bank for Economic and Social Development (BNDES).The fund supports projects to prevent, monitor and combat deforestation and to promote the conservation and sustainable use of the rainforest.
---
*The Professional Master's in Public Administration (MAP) is designed for high-level directors, managers, and professionals who work in public bodies of direct and indirect administration, in various spheres of government. The program enables the students to develop their managerial capacity in order to work in the field of Public Administration as a consultant or employee in roles of leadership and management, and follow an academic career and teach in Higher Education Institutions in the field of Administration. 
For more information about the program please access https://ebape.fgv.br/en/programs/map/program/introduction