Arthur Igreja, alumnus EBAPE, businessman and angel investor holds TED Talk
English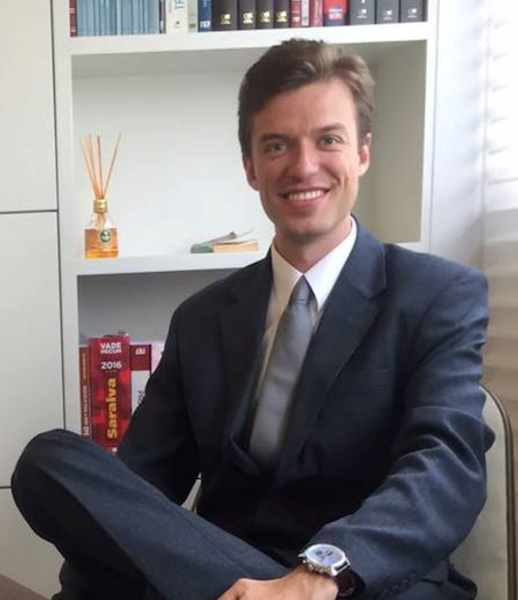 Innovation and its impacts was the theme of the TED Talk given on 21 June by the owner of Disrupt Investimentos, co-owner of Valley Connection, alumnus EBAPE, Arthur Igreja. TED is a platform organization that connects people from all over the world to share inspiring ideas.
During the lecture, Arthur stressed that the technology will force an increase in the level of demand and the ability to adapt. In his words: "Everyone will have to refine their learning power, because the changes in a career will not be sparse events anymore, but a constant reality. The differential in the market will be precisely the elements that make us human, such as creativity and cognition".
Arthur Igreja completed the Executive Master in Business Administration (MEX). He currently holds a Ph.D. in Business Administration from the ESC University of Rennes in France, has professional and academic experience in more than 25 countries, as well as owning Disrupt Investimentos and co-owning the startups accelerator Valley Connection. Igreja is an investor member of the investment groups Curitiba Angels and of West Angels.
Talking to the Alumni EBAPE Network, Arthur emphasized that being a student of FGV was determinant in his professional career. "I participated in the MBA, Post-MBA and EBAPE Masters programs. Networking with professors and colleagues enabled me to do business in Brazil and in several other countries over the last few years, which culminated in the experiences shared in the TED Talk".
---
The Master in Business Management at EBAPE, at its professional level, is a stricto sensu graduate program that seeks to contribute to the training and development of professionals in the field of business administration that can add value to business activity through the construction and application of knowledge. Recommended by Capes with concept 5 (five), maximum mark for professional masters. For more information, go to  https://ebape.fgv.br/en/programs/mex/program/introduction