Lecture about the Sistine Chapel presents truths and trivia during first 'Alumni Cultural'
English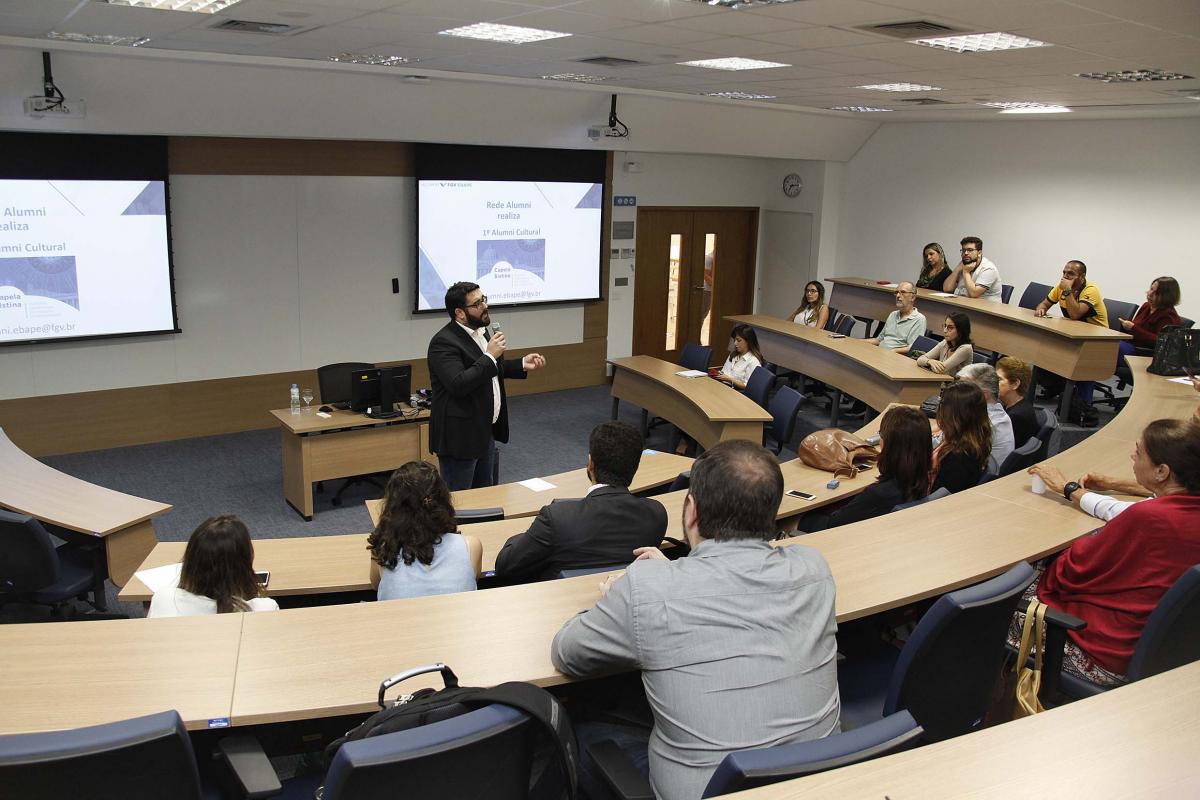 Throughout the history of mankind, art has always stimulated new sensations and a new world view. But only painting geniuses could subliminally present a deeper reality, through the shades of the Sistine Chapel, knowing that few would grasp this essence of the work. The artists who worked on the walls and roof of the Chapel, along with their art, added in a subtle and veiled manner, truths and curiosities of the history of religiosity. The Coordination of the Alumni EBAPE Network, when implementing the first EBAPE 'Alumni Cultural', invited to alumni and guests, to the lecture 'Sistine Chapel: stories and tricks of the heart of the Renaissance'.
The event, held at EBAPE's building, welcomed the speech by one of the founders of the Artitália group, graduated in art history from the University of Florence in Italy and coordinator of digital marketing at the Fundação Getulio Vargas, Marcelo Perongini.
The Sistine Chapel annually receives more than 5 million visitors - tourists who go to St. Peter's Basilica to admire the great work of artists such as Michelangelo and Boticelli.
Marcelo Perongini, pointed out the specificities of the work, emphasizing that in some passages about the new and old testament, the face of Pope Sixtus IV was featured by the artists in some of the paintings (in the image of Moses, dead, for example, a picture representing the idea that the prophet could not reach the promised land and thus insinuating that the Pope would not arrive either).
Over the decades, the paintings have been adjusted and some have been reworked. In 1475, the old Chapel with a more fragile structure, was in ruin. In 1504, the Chapel's roof had cracks and had to close for works. In 1505 it was reopened. In 1511, the first part of the chapel was completed and the rest in 1512. Some frescoes are lost and replaced by others.
Michelangelo applied nuances telling the history of religiosity, adapted images and directing them to present instigating contexts about religious hegemony. Visitors to the sacred work wonder about the mysteries between heaven and hell and the fight for power.