Startup Club FGV, created by alumni EBAPE, promotes online connection
English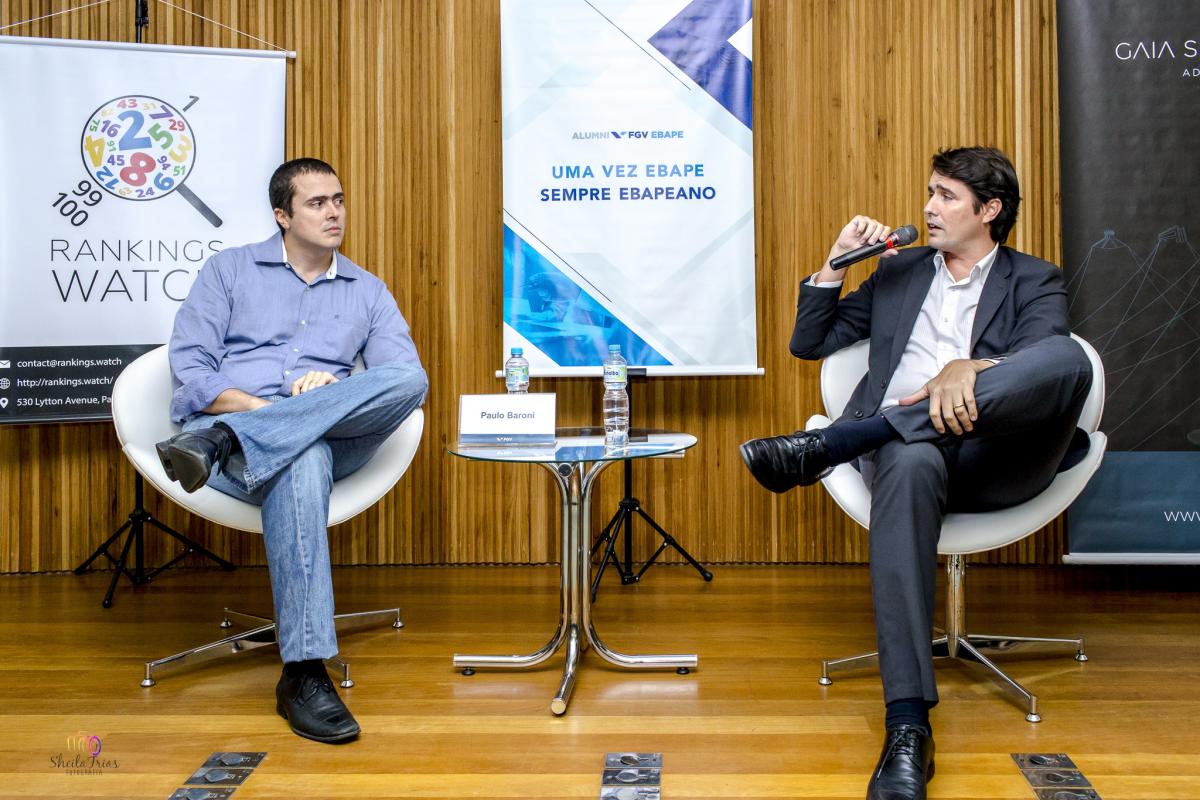 Diversity in investments, discussions about angel investor law, and expectation versus reality, were some of the highlights during the Startup Club event held on 22 June at the Getulio Vargas Foundation and which presented debates with the Leader in Tax Planning and Business Development (GSGA) Leonardo Clark; the partner of the ORO Investments Group, Paulo Baroni; the representative of Anjos do Brasil Paulo Queiroz; and Professor of FGV EBAPE Alexandre Linhares. The panels were moderated by the CEO of Price Ninja, EBAPE alumnus of the Master's Degree in Business Administration, Bernardo Machado.
The meeting, promoted by the coordination of FGV's Alumni EBAPE Network, aimed to present the premises involving projects and investments in the country and highlight the Startup Club system - developed by EBAPE's students and alumni Bernardo Machado and Marcelo Brogliato, under the guidance of professor Alexandre Linhares – who has presented options so that new investors and entrepreneurs can develop their projects and launch new ones. During the event, the deputy director of EBAPE, professor Alvaro Cyrino, emphasized that this initiative, promoted by Alumni EBAPE, is of great importance to the community, since the alumni continue to be part of the school and such initiatives generate countless possibilities.
"The alumni network seeks to develop actions for the community to grow and strengthen, such as supporting projects and initiatives such as the Startup Club", he added. During the event, Bernardo Machado pointed out that initially the Startup Club was designed to be a club for investment in Startups, but over time and in the face of uncertainty in the country, the system was shaped to meet other demands, such as offering guidance, prepare and help entrepreneurs and those interested in undertaking and/or investing, with information directed and aligned with the objective of each business.
After each panel, a link was generated so that the questions could be asked and answered in real time, which stimulated the interaction between the audience and the speakers. Bernardo pointed out that in the Startup Club system (http://www.startupclubfgv.com.br) there are monthly meetings and talks with the participants where entrepreneurs present their businesses and projects, obtain orientation on how to achieve certain objectives and which paths to follow.